Why use CompleteFTP's Enterprise Edition?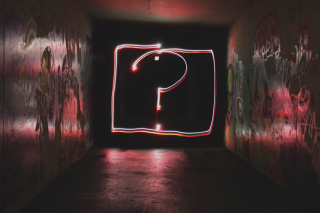 CompleteFTP, our popular secure FTP server, comes in three editions - Standard, Professional and Enterprise.
The Standard Edition is for those who want the essential features of FTP, FTPS and SFTP for the lowest possible price (FTPS vs SFTP).
The Professional Edition supports all standard protocols such as FTP, FTPS, SFTP, SCP, HTTP and HTTPS. It supports Windows domain users, event notifications and process triggers, quotas, SSH terminal access and advanced file permissions, as well as file-sharing. For the majority of users, the Professional Edition is the appropriate choice, and it is the most popular purchase.
But why would someone choose the significantly more expensive Enterprise Edition? The key differences are described below (and also listed here):
Customizable and extensible
The Enterprise Edition can be customized for your own purposes in a number of ways. You can write your own authentication mechanism. You can write your own filesystem - if you like, your filesystem could reside in a database. Events can be customized, and via CompleteFTP's site commands, you can even implement your own custom commands. If you require customizations, the Enterprise Edition is the perfect choice. More here.
Multi-protocol gateway
The multiprotocol gateway is an extremely powerful feature. Via this functionality, CompleteFTP can present any of its own protocols to a client, and translate them into a different protocol to talk to another server. For example, a client could access CompleteFTP via SFTP, and this could be translated into FTP hosted on another server - perhaps an internal server that requires a secure wrapper. It allows other servers to offer FTPS and SFTP without any configuration changes. More details can be found here.
Clustering
The Enterprise Edition provides support for clustering of multiple servers across different machines. Native clustering is not supplied, but in combination with a hardware or software load balancer (e.g. Microsoft NLB) load balancing and failover can be achieved. To this end CompleteFTP offers synchronized and instantaneous server configurations across the cluster. A server instance is designated as the primary server, and configuration changes made on the primary are instantly propagated to all the secondary servers in the cluster. More details here.
Multiple sites
Sometimes multiple sites are required. In CompleteFTP, a site is a group of related protocols and port numbers. For example, the default site supports HTTP on port 80, HTTPS on port 443, FTP/FTPS on port 21, and SFTP/SSH on port 22. However it may be desirable for only internal users to use the default site, creating a completely different site for external users (external to the organisation). In this situation the external firewall would be configured to forward external connections to the correct internal port numbers, which would be different to the standard port numbers of the default site. Users can also be restricted to use certain sites, so that a separate group of logins can be maintained for external users. This quarantines external users from internal users. Additional details can be found here.
Conclusion
It should be clear from the features discussed above if the Enterprise Edition is what is required. These features are somewhat specialized, so it is expected that not every CompleteFTP user will require them. It should be noted that EnterpriseDT has a policy of upgrading between editions for the price difference, so if it turns out that the Enterprise Edition was required but not purchased, please enquire about upgrading.