CompleteFTP Free Edition released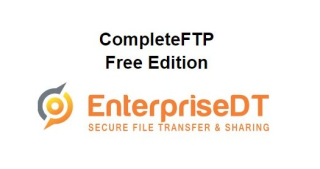 We've just released CompleteFTP Free Edition, a free version of our popular CompleteFTP secure file server supporting FTP and FTPS. Completely free for commercial use, it is a direct competitor to Filezilla server, which supports the same protocols.
Why would you use CompleteFTP Free instead of Filezilla server? Some of the key reasons are:
it's a commercial product, and it is not in perpetual beta
it offers the option of paid support if you need it
it offers a clear upgrade path to SFTP, SCP, Windows users and dozens of other features if you need them
You can compare the features supported by the various editions of CompleteFTP here. You can upgrade to a more advanced edition at any time by purchasing the desired edition and re-activating. All configuration settings such as users and directory structure remain unchanged. You can even upgrade between paid editions.
Download CompleteFTP Free today and get started. An overview video of how to install and get started can be found here.