CompleteFTP 21.0: New Security Features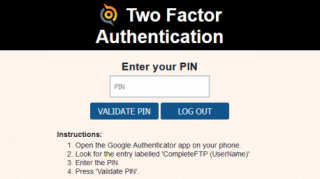 The latest release of CompleteFTP significantly strengthens security with the addition of Two Factor Authentication (2FA) for HTTPS (in the Enterprise Edition). There are also important security improvements to the web file manager and Encryption at Rest (EAR), and we've added support for CompleteAgent automatic downloads. We have moved to using the year in our version numbers, and so this release is 21.0. More details can be found here.
For the benefit of users that wish to upgrade to the Enterprise Edition to use two factor authentication (and all the other features it offers), we are offering a 50% discount on the upgrade cost - please contact our friendly sales team and cite this offer.