How to install CompleteBox
To share a local file, the CompleteBox client must be installed on the local machine that files are being shared from.
Getting the installer
The CompleteBox installer is shipped with CompleteFTP server. After CompleteFTP has been installed, the CompleteBox installer can be found from the CompleteFTP program group in the Windows Start Menu.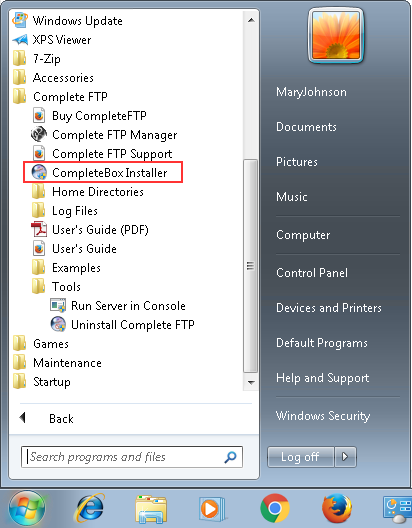 The installer can also be downloaded from your company's CompleteFTP website. On the default index page of the server, a link "Get started with file sharing" provides installer links.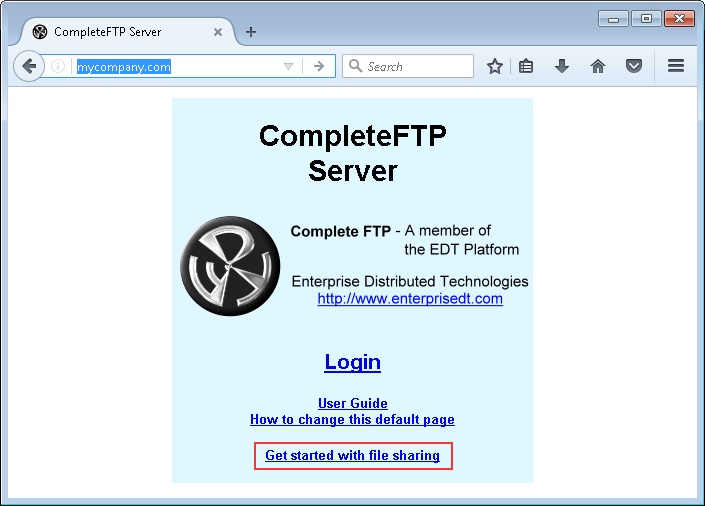 The CompleteBox installer can freely redistributed, although it may only be used with a CompleteFTP server.
Running the installer
The installer is a executable that requires administrator permissions to run.
If you are upgrading, it is important to upgrade CompleteFTP first. Older versions of CompleteBox will work with the latest version of CompleteFTP (as well as previous versions of course), but the latest version of CompleteBox requires the latest version of CompleteFTP.
Once installed, CompleteBox runs as a Windows system tray application. It can be opened by clicking on its icon in the Windows system tray.
An account on the file sharing server is required, and the credentials must be entered when prompted. The file sharing server must have sufficient user licenses free to permit an additional file sharer. The server settings dialog is shown below: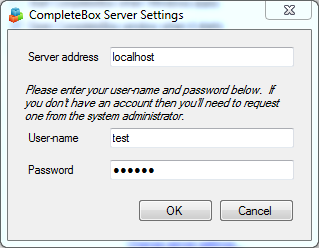 Once installed, files can now be stored or shared.